Practice Policy Update regarding COVID-19
Specialties
At Total Sports Medicine and Orthopedics, we use the latest medical technology to provide our patients with the best possible outcome. Click on the below tabs to know more about our services.
Our physicians are widely recognized as leaders in their field, thanks to their clinical expertise and dedication to patient care.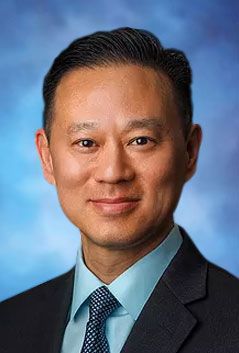 out of town patients
interested in traveling to Las Vegas for your care
View More
Areas of Expertise
We believe in meeting patients' individual needs through comprehensive evaluation and treatment designed to help them achieve an active lifestyle.
What Our Patients are Saying

Patient Testimonials
Dr Yu was great and so was his staff. He was very thorough prior to me having my hip replacement surgery, very attentive and put me at ease. As much as possible being that I was having major surgery. I had no complications. I definitely will recommend him to family and friends. Again thanks Dr. Yu I...

From the classy office to the very helpful and caring Ian and the rest of the staff all the way down to Susie who makes all the paperwork, insurance and surgery scheduling painless and smooth, I would absolutely highly recommend Dr Yu.

After looking at the X-rays of my right hip and showing them to me, he indicated the right hip replacement was performing adequately and the problem to my pain might be related to my damaged arthritic knees causing bad posture ...after doing X-rays of my knees he found that was the problem....his te...
Practice Location

10105 Banburry Cross Dr.
Suite 445
Las Vegas, NV 89144

Contact Number

Tel:
Fax: (888) 634-8658

Practice Hours

Mon - Thurs: 8am - 4:30pm
Fri: 8am - 1:30pm
Saturday-Sunday: Closed